Cross Country
TJ Cross-Country
Cross Country is a team running sport that takes place in the fall on a measured 5 kilometer (3.1) loop over varied surfaces and terrain.  Most cross-country meets are held on dirt trails, park grounds, and golf courses.
Practice is Mon-Fri, 3-4:30 pm on the TJ track
Please read the welcome letter regarding general expectations for the season and the TJXC meet schedule/info page regarding race times, class dismissal/buses, etc. Please check this document regularly for updates! 
Don't forget to get a physical and pay/register on Family ID. We are so excited about another upcoming cross-country season! 
---
Head Coach: Jessica Popper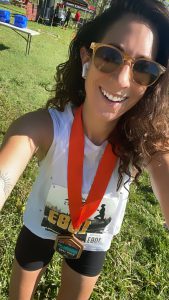 Jessica Popper is the head boys' and girls' cross-country coach, as well as a social studies teacher here at TJ. She earned a bachelor's degree from the University of Michigan and a Master's degree from the University of Colorado.  Jessica was an avid cross-country and track runner throughout her high school career, and she continues to compete in races today.
Assistant Coach: Marianna Barclay
Marianna Barclay is the assistant Cross Country coach and social studies teacher at Thomas Jefferson. She graduated from the University of Alabama with a Bachelor's Degree and received a Master's degree from Grand Canyon University. She is a personal trainer and has a passion for physical and mental wellness.
Volunteer Coach: Megan Miccio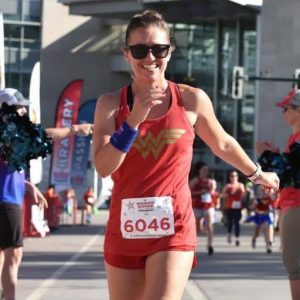 Megan Miccio is a volunteer coach this year for Cross County as well as the School Health Professional at TJ. She earned her bachelor's degree in Psychology from University of Colorado @ Denver and her Masters degree in Social Work from University of Denver. Megan ran Track and Field all through school and cites that experience as her most memorable from high school. Megan is an avid runner and signs up for many races throughout the year.
Questions about cross-country? Reach out to Coach Popper or Coach Barclay!