Girls Soccer
Stay up to date with girls soccer announcements.
Join Remind:
Send a text to 81010
Text this message: @9ca8h9
Or visit our website:
https://sites.google.com/view/tj-girls-soccer/home?authuser=0
Varsity Head Coach – Beth Hinz
elizabeth_hinz@dpsk12.org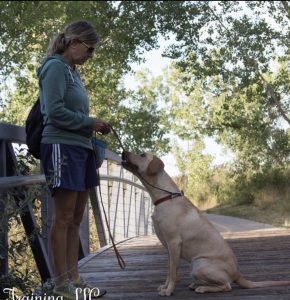 I've been a teacher and coach in DPS for 27 years.  I began here at TJ as a special education teacher and actually got my first varsity coaching job here.   After 5 years at TJ I was offered a position teaching social studies at Denver East High School and during my time there I also was the girls and boys varsity soccer coach.  I taught and coached there until 2018. Shortly thereafter something magical happened, I decided to explore coaching possibilities and sent out inquiries, applied at a few schools, interviewed and things just kept getting put off.  For me, thankfully, when I contacted TJ I was told applications were being considered.  I put my application in, got a call for an interview and got the position!   I am so thrilled to be back at TJ where it all began for me!  There must have been unfinished business. There was unfinished business….  Watch out DPL here comes Spartan Soccer!
"Be prepared and be honest."  – John Wooden
Beth Hinz – Resume Highlights
1981: Represented Colorado as All-American on United States All-American Select Team that traveled to Europe; played in Sweden and Denmark
1981-1985: Selected to Colorado Regional Team consecutive years; Twice selected to try out for the United States National Team
1991-1992: DPS League Coach of the Year, girls soccer
1992 – 1993: DPS League Coach of the Year, girls soccer
2002: Rocky Mountain New All-Colorado 5A Boys Soccer Coach of the Year
2007-2008: DPS League Coach of the Year, girls and boys soccer
2008: Rocky Mountain News 5A All-Colorado Coach of the Year
2008: Denver Post 5A All-Colorado Coach of the Year
2008: Colorado Sportswoman of the Year
2009-2010: DPS League Coach of the Year, girls soccer
2010-2011: DPS League Coach of the Year, boys soccer
2015-2016: DPS League Coach of the Year, girls soccer
2019: Induction to Hall of Fame, Denver East
Two time 5A State Championship Head Coach
27 seasons qualifying for State Tournament
13 years as varsity boys soccer coach
14 years as varsity girls soccer coach
Advanced National Coaching Diploma: Coaching Methodology
For all the latest information for girls soccer please visit https://sites.google.com/view/tj-girls-soccer/home?authuser=0