Softball
We appreciate all donations to TJ Softball! Help support TJ softball by making a tax deductible donation today by clicking the link below:
Message from Head Coach Katie Tyler including fall tryout info:
What an amazing 2022-2023 season!
TJ Varsity Softball finished the season as Regional Champions and topped the charts at 3rd in the state!
Our athletes are working hard preparing for the 2023-2024 season on competitive teams and recreational teams. Due to our athletes busy schedules we will not be having any clinics or camps this summer.
We recommend weight training, running, playing on a recreational or competitive team, attending softball camps and practicing over the summer to prepare for our upcoming tryouts.
Tryouts for both JV and Varsity will be held Aug. 7th 2023 from 4:30 pm-6:30 pm at the TJ Softball Field. Get registered online in late July when fall sports registration opens. The link to register will be on the main Spartan Athletics website. Only athletes who are approved (registration, payment, and current physical is on file) will be able to try out.
What to bring?
– Plenty of water with ice
– Glove
– Bats and helmets*
– Visor, hat, or sunglasses
– Sunscreen
– Snack
* Bats and helmets are available for team use.
What to wear?
– Breathable shirt
– Softball pants
– Cleats
Aug. 8th 2023 @ 4:30 pm – TBD (Tryouts day 2 or the first day of practice)
The 2023-2024 Roster will be released by Wednesday, August 9th, 2023.
Closed practices start Wednesday, August 9th and games start the following week.
Please reach out if you have any further questions to Head Coach, Katie Tyler.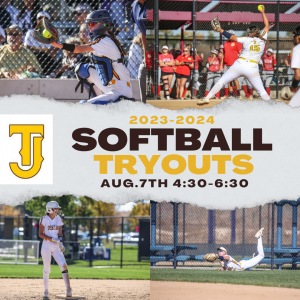 About Coach Tyler:
Texas softball born and raised! I've pitched and played at the collegiate level, Junior Olympic, ASA and Gold Select traveling teams. I lead the state of Texas in strike-outs 4 years in a row in my competitive playing days. I have coached over the past 20 years at all age levels. I'm extremely passionate about coaching, working along side our athletes, and seeing them play and develop their skills to their fullest potential. Go TJ!
katie_tyler@dpsk12.org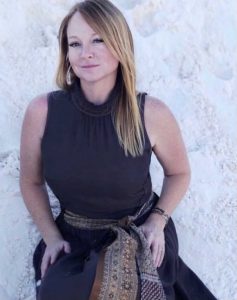 Tryouts start: August 9
Registration will open in late July – check the Spartan Athletics page in late July for the link!