Track and Field
DONATE NOW TO SUPPORT OUR PROGRAMS!
See our current meet schedule here: Schedule 2023.rev3
*Note that the official meet schedule, along with all other sports schedules, are located on rSchool.
Head Coach: Fred Van Remortel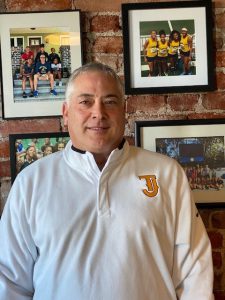 Sprints and Relays
Coach Fred is in his first year as the Spartans Head Boys and Girls Track & Field Coach, after several years of coaching at Mullen, Ralston Valley and Littleton. He coaches for Angel Flight Track Club where he has developed several D1 athletes. Coach Fred also coaches defensive backs and receivers for the TJ
Football team. When he is not coaching, he runs a law firm in Littleton.
Coach Fred can be reached at fred_van-remortel@dpsk12.net
Assistant Coach: Woody Bonner
Temple High School
University of Southern Colorado
Coach at Thomas Jefferson for 13 years 12 years track
3 city titles at TJ 2008, 2009, 2010
Fun fact "I was a bounty hunter for 8 years"
Assistant Coach: Jessica Popper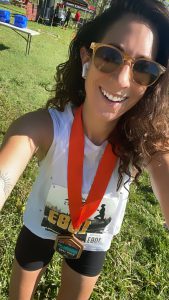 Jessica Popper is the distance coach for track. She is also the head boys and girls cross-country coach, as well as a social studies teacher here at TJ. She earned a bachelor's degree from the University of Michigan and a Master's degree from the University of Colorado.  Jessica was an avid cross-country and track runner throughout her high school career, and she continues to compete in races today.